Top 4 Reasons To Let The Pros Handle Your Basement Waterproofing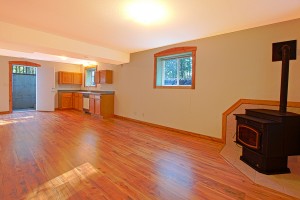 Maryland has a long, rich history. People here are also filled with pride – it's probably part of why the state's nickname is "Little America". Thanks to that pride, it's common for residents to take on DIY projects small and large. And in many instances, that's fine. However, there are some jobs that you really need to leave to the professionals. Basement waterproofing is one such project, and understanding exactly why it is that it's important to trust the pros is important.
Here's a look at the top reasons you need to let professionals handle your waterproofing job:
• For starters, the pros will actually know more about what needs to be done. Waterproofing could mean a lot of things, from sealants applied externally to foundation repair to encapsulation of crawlspaces to installing French drains. No two jobs are the same, and only an expert will be able to identify the right steps for a project.
• Waterproofing is often harder than most realize, especially the process of sealing the outside of a basement. Applying the sealant requires skill and practice, and at AA Action Waterproofing we've seen lots of DIY jobs that failed due to this very reason.
• Another big reason to let the pros handle the job is simply that they'll have better access to the materials needed for the job. Many of the supplies for waterproofing can be hard to locate, and those with commercial access to those supplies will be able to find them easier and probably buy them cheaper. It could even translate into a lower price for you.
• You want peace of mind when it comes to your basement waterproofing, and that means that you want to relax and know the job is done properly. When you turn to the pros, you'll be able to do just that. There is no stress, no worry, and no doubt. The job will be finished properly, and you'll be able to trust in that fact.
These are just four of the top reasons that letting professionals handle your basement waterproofing needs is such a good idea. If you're ready to ensure that your waterproofing is done the right way and that you have nothing to worry about, contact us at AA Action Waterproofing today to set up a no-risk consultation.