A Closer Look At Mold Remediation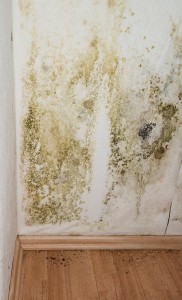 Maryland homes are often as beautiful as they are historic. Many houses here date back decades, and thanks to regular upkeep and care they still look great. However, no matter how old or new your home and no matter how well it's taken care of, problems can arise. One of the most serious issues is the appearance of mold growth.
Thanks to the heavy rainfall Maryland receives – some years totaling more than 60 inches annually – and the strong storms like those of 2014's summer, moisture may find its way into a home. When it does, mold growth can occur. Usually, the moisture enters through the basement or crawlspace due to cracks in the foundation. When this occurs, mold remediation may be needed.
Mold remediation is basically the process of removing mold from a home or other structure. If you only see one or two tiny patches of mold, there's a good chance that with some effort and the right cleaning supplies you can handle it on your own.
But the problem is that in most cases, mold growth isn't spotted until after it's spread to many parts of the home. When that happens, using a professional service to eliminate the mold may be needed. These professional mold remediation jobs require additional specialized equipment and a lot of care due to the dangers that mold can bring with it.
During some mold remediation jobs, you and your family may have to leave the home. That could mean for days at a time, and the costs can add up. Plus, the nature of the mold removal itself means that it too will be expensive. Because of these costs, preventing mold growth from happening by waterproofing a basement is a good idea.
If you do notice mold growth, however, you can still get help. Not only do you need to remove the mold, but you then need to stop the water from entering your home through waterproofing measures. At AA Action Waterproofing, we're always ready to help. Contact us today if you're facing a problem with mold.