Tell The Difference Between Seasonal And Mold Allergies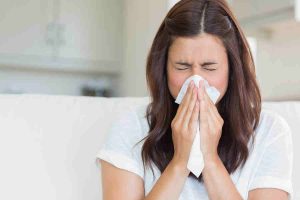 Moisture in the basement is a big problem, not only to your home and the integrity of the building materials, but also to you and your family's health. Mold can grow within 24-48 hours of water exposure, and symptoms can range from flu-like to irritated asthma problems. Mold spores enter the lungs and contribute to respiratory issues, such as wheezing, coughing, and sneezing, as well as runny noses, itchy eyes, and even skin rashes.
If you happened to get one, some, or all of these symptoms, though, would you immediately think the problem is mold? Actually, no. People's first inclination with symptoms like these is seasonal allergies. Pollen might be to blame for some people's runny noses and itchy eyes, but if you're actually dealing with mold allergies it is a challenge to tell the two apart.
First of all, seasonal allergies are just that: seasonal. If you seem to be dealing with your symptoms year-round, consider the fact that most people experience allergies in waves, usually around the springtime or fall. When feeling sick starts to feel like the norm for you, definitely consider what might be lurking in the basement.
Second, seasonal allergies tend to flare up outside when you're in contact with whatever it is that causes them to activate—pollen, grass, and weeds, for example. Your mold allergies, however, will kick into high gear when you're close to the mold. If you notice that you have more symptoms when you're in the comfort of your own home, you might be quite mistaken about the type of allergies you thought you had.
If you fear that your sickness might be mold-related, the first step is going to the doctor. A physician will be able to help you get healthy again, give you any needed medicine, and advise you on how to deal with the problem in the future. Also, you'll want to call a mold remediation specialist like AA Action Waterproofing to get rid of the mold. Mold is not easily removed and requires special equipment and gear, so make sure the contractor is second on your list of people to call. If you live in the Maryland area, AA Action Waterproofing is here for you. Call us today about mold remediation in your home. 888-922-5517
This entry was posted in Mold & Mildew on June, 03, 2016