How Much Should You Spend On Basement Waterproofing?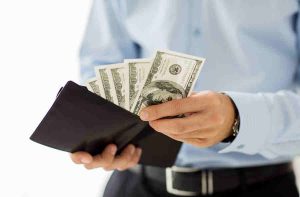 If you're trying to figure out if you'd like to get your basement waterproofed or not and who you'd like to hire to do it, you're probably wondering what price range is appropriate to pay. After all, you don't want to be taken advantage of but you also don't want to pay too little for shoddy service.
Unfortunately, there is no magic number when it comes to basement waterproofing. Every basement is different, and the same sized basements in the same neighborhood may be facing vastly different issues and therefore cost a different amount. So what can you do to determine the amount you can expect to pay?
1. Ask Friends Or Family
Again, every situation is different, but this can at least give you a ballpark estimate of what kind of prices you might hear. As you're checking with people you know, ask them what contractor they used, too, and if they liked that person or company.
2. Ask For Quotes
Any good contractor will happily give you a free quote, so make a few phone calls and get some estimates. If one of the amounts stands out as exceptionally high or low, then proceed with caution. A professional basement waterproofer will cost money, but it shouldn't be an outrageous number compared to the competition.
3. Get A Warranty
AA Action Waterproofing is proud to offer a lifetime warranty on our services. This means that we'll be glad to help you out with repairs and maintenance down the road on your basement and it won't cost you any more than you've already spent. When people start to shop around for a contractor, they sometimes get a little scared of the price tag and consider a DIY approach. The big issue here is that when you have a problem, you won't have anyone to call! It will be left to you to continue repairs and make fixes as time goes on.
We'd like to help you shop around for your basement waterproofer in the Maryland area, and we're confident you'll love our customer service, our work, and our commitment to quality. Call us for your free quote today. 888-922-5517