Subtle Signs Of Water Damage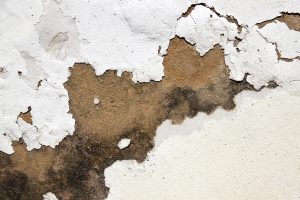 Sometimes even the most attentive homeowners struggle to maintain their home and keep it in top shape. After all, you have a lot to pay attention to! But one thing you should always keep an eye open for is water damage. Water damage can not only mean there are some serious issues such as leaking pipes or a crack in your foundation, but it can also cause serious problems over time when it goes ignored.
Water damage is not always so obvious a pipe gushing water into a flooded basement. Sometimes, it's incredibly subtle and hard to spot. Here are a few of the signs you should be on the lookout for:
Mold
Mold can grow within two days of water damage, so the sooner you are able to spot the problem, the better. Mold grows in all colors, including black, gray, pink, and even white, so if you spot strange patterns of something mysterious growing on your walls, it's worth looking into.
Mold has the potential to cause serious health problems for you and your family, including respiratory issues, asthma, coughing, runny nose, and hay fever-like symptoms. If you spot mold, you have two important things to do: remove the mold and also work to waterproof your home so it doesn't happen again in the future.
Bubbling Paint
Interior paint is not equipped to deal with moisture, and when it is exposed it begins to bubble up and peel. If you see this occurring on parts of your wall, there may be issues behind the walls that need to be examined. A professional can come in and advise you if there is damage and how to best take care of it.
Dripping Water
Yes, sometimes it's not a matter of seeing the damage, but hearing it! If you can hear dripping water coming from somewhere in your basement, try to find the source of the issue. Even small amounts of water can pool up or linger in your basement, allowing damage to occur to weaker parts of your home.
Smell
Damp areas have a distinct odor. If you notice a change in the way that your basement smells and it goes from relatively unnoticeable to sort of musty, you likely have water pooling somewhere and giving off that scent.
Bowing Walls
Similar to bubbles in your paint, your wall materials were not meant to withstand excess moisture. When they've been exposed for long periods of time, it can cause beams to weaken and warp, making your walls look strange. This can be incredibly dangerous for the integrity of your home, and if you notice it you should take immediate action. Call AA Action Waterproofing at 877-344-9654 to keep your home safe and dry in the future.
This entry was posted in Water Damage on May, 15, 2016