Maryland Winter Weather And Your Foundation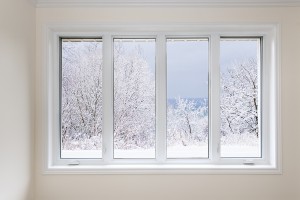 Maryland's winter average is around 34.1 degrees Fahrenheit, and with temperatures like these, snow and freezing are likely throughout the season, so what does this mean for your foundation? During winters in Maryland, your foundation sees a lot of abuse, and this is often due to the repeat freezing and thawing the soil around your home. After going through all it does during the winter season, cracks and shifting may start to appear, and when this occurs you're not only risking leaks but the structural security of your home as well.
One of the best things you can do for your foundation either before, during, or after the winter months is to have your foundation inspected and repaired to ensure it's structurally sound enough to last throughout the whole winter season. During the winter season, any small cracks will become big cracks, and settling or shifting will be amplified as the soils continue to shift, so you could be placing your home in danger of serious foundation problems or leaks if you don't work to get your foundation repaired.
Just because the winter season has already started, this doesn't mean it's too late to have your foundation repaired or tended to. There is no wrong time to have your foundation repaired, and this is a job that can be done all year round. Regardless of when you choose to have your foundation repaired, you're always doing your home a much needed and helpful service, as you're blocking leaks and keeping your foundation sturdy in holding up your home. In the winter, or before it, this preparation step can simply give your home the extra strength it needs to stand up to whatever harsh weather Maryland may have in store!
To have your foundation repaired or inspected, we at AA Action Waterproofing can help! We can not only spot problem areas in your foundation, but fix them to leave you with a sturdier home. To see what we can do for you foundation, simply contact us at AA Action Waterproofing today!
This entry was posted in Foundation Repair on January, 21, 2016