The Main Fixes For A Leaking Basement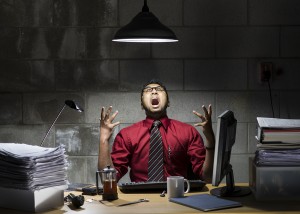 When your home is suffering from a leaky basement, it can add plenty of stress and worry onto your shoulders. And with good reason – here at AA Action Waterproofing we've seen firsthand just how damaging a leaking basement can be. But there are numerous solutions available, and by calling on the experts you'll be able to rest easy knowing that you're getting the kind of prevention you need to keep your basement dry.
Even with the pros helping you out, it's still worth knowing just what is going on and what kinds of fixes will be used for your home. Maryland is home to very wet springs and summers, which is why several different options could be used.
Here's a look at the main fixes that could be used:
• Foundation Sealing – There are several different products and techniques that can be used for this, but they all accomplish the same thing – forming a waterproof seal around the exterior wall of your basement or foundation. This way, water that reaches the foundation will be stopped before it can find its way into your home.
• Foundation Repair – In some instances, cracks and damaged areas in the foundation will need to be repaired in order to stop water damage and prevent further problems from occurring.
• French Drains – Installing a French drain and/or sump pump could be the solution as well. These drains help to collect and disperse water properly, and when installed with a sump pump they will collect the water into a single area and then have it pumped out of the home.
These are just three options, but they're the most commonly used. The specific methods used in your home will vary depending upon the situation, and only after talking to a professional waterproofer will you have a better idea of just what will be needed.
The sooner you get help, the better. So, if you're dealing with a leaking basement and are ready to solve the problem once and for all, contact us today.