Having Your Mold Tested By The Professionals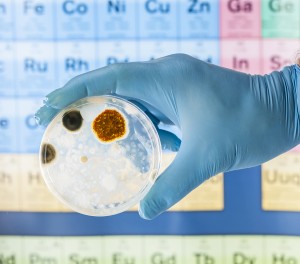 When you see mold pop up in your basement, or in any part of your home, it may be tough not to tackle the problem yourself. Mold looks unattractive and it will make you feel as if your space is unclean, but it's important to leave these jobs up to the professionals. Depending on the type of mold you may be working with, or your particular allergies to mold, you could be walking into a dangerous situation, and to have your home tested for mold beforehand can let you know all you need to about the mold and the best methods for cleanup.

At AA Action Waterproofing, we carry out mold tests on all different types of mold found in homes within the mid-Atlantic region. We know that the moisture in the air as well as leaks and floods can easily lead to mold growth, as well as how important it is to know what mold you're working with before tackling the problem. With mold, it's particularly difficult to tell one type from another without a professional test, and we don't want our customers within the region to come into contact with any type of mold resulting in health complications.
With professional mold testing, you know you're getting an accurate result, and you're avoiding coming into contact with the mold itself. By using a professional service like ours at AA Action Waterproofing, you're able to rest assured that you know what type of mold is in your home, and you never need to go near the mold at all, so your problem can be cleaned up while your health is saved.
If you've seen mold in your home, or you smell that tell-tale musty mold smell, the best course of action you can take is to have your home tested for mold and remediated by the pros. To learn more about our mold testing and remediation services, simply call us at AA Action Waterproofing today.
This entry was posted in Mold Remediation on May, 19, 2015