Basement Leak Clean Up – What You Need To Do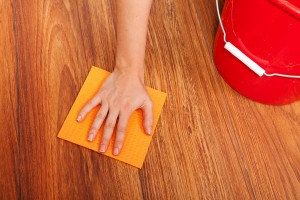 A basement leak clean up will need to be done by a professional, but before calling the professionals in, you'll need to take a few steps to clean up your space and your belongings in order to avoid further damage. Basement leaks can wreak havoc on your carpeting, your walls, and your property stored or kept in your basement, and the only way to save this property from further cleanup or becoming ruined is to take care of it straight away after its come into contact with moisture.

The first thing you want to do after a basement leak is take all property that has been damaged by the moisture and place it outside in a dry area to dry out effectively. By taking it outside, you're allowing any mold that may be on the property to not spread through the home, and you're actually avoiding further mold growth as well. For things that cannot be taken outside, like walls or installed carpeting, it will be best to thoroughly dry the areas using a wet or shop vac as well as some type of cleaning solution.
Next, you'll want to assess any structural damages that may have been caused by a basement leak, and this will take some careful surveying of the leak area and your space. A basement leak can cause water to damage several different parts of your structure, and you'll want to make sure it hasn't been compromised as this can leave your home at risk for degeneration.
Once your basement leak cleanup has finished, you'll then want to call in the professionals. Basement waterproofing can help to stop the problem from happening again, and this can allow you the peace of mind that your property and your structure remains safe. At AA Action Waterproofing, we waterproof basements from all different types of leaks, and we're here for you when you need us. If you've experienced a leak that you'd like to avoid again, simply call us at AA Action Waterproofing today to see what we can do for you.