Foundation Repair Can Be A Sound Financial Move In More Ways Than One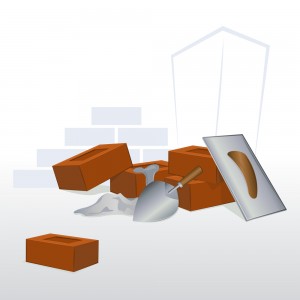 Here at AA Action Waterproofing, we've been in many situations where we've had to help people who are dealing with a serious crisis such as a basement flood or a mold infestation that has to be resolved in order to bring the home back to its safe, secure, and comfortable state.
We always champion the idea that taking preventative measures is better than having to deal with an emergency. Even the most prepared and professional team has to spend more time and work harder to resolve a crisis, so that sort of situation will always cost a bit more.

Needless to say, it's rewarding for both us and our customers to be able to offer services that can be done proactively and not only protect your home, but can help you improve your investment.
Foundation repair can help you in a number of ways that will allow you to save money:
Foundation Repair Helps Make Sure Your Home Will Be Safe And Stable For Years

Major foundation damage can be so serious that a home is no longer safe to inhabit. Although this is rare, it does happen: And it could cost you thousands of dollars and take as long as a few months. Foundation repair helps to ensure you can sell or pass down a home with no issues.

Foundation Repair Strengthens Your Entire Home Against Flood Risk

When it comes to the overall stability of your home, your basement and foundation are closely intertwined. If the worst happens and your basement floods, then the damage will be seriously limited if your foundation has already been waterproofed.

Foundation Repair Can Be A Good Lead-In To Major Renovations

Are you thinking about a major change in the home, such as adding a new story onto it? If so, you should use foundation inspection and repair as your first step. Enhancing the strength of your foundation will help ensure that your larger plans go off without a hitch.

Foundation Repair Can Help You Notice Other Issues, Too

Every now and then, a close inspection of the foundation will uncover issues that have nothing to do with groundwater, flooding, or water damage. For example, you might discover that there are pests infesting your foundation or some other problem you may not have been aware of.
Call AA Action Waterproofing today to launch your foundation repair project. We don't only do emergency rescue: We can also provide the highest quality of preventative maintenance.
This entry was posted in Foundation Repair on January, 15, 2015