Winter Cleanup After A Leak Or Basement Flood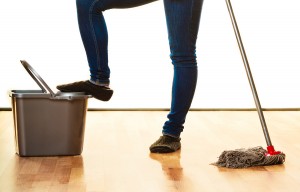 Cleanup after a basement leak or flood is never fun. It's an expensive process, a long process, and a process that must be carried out immediately if you wish to avoid all of the additional complications that come along with mold growth. If keeping your home warm and energy efficient during the winter months is something that's important to you, winter cleanup after a leak or flood is something that you should be really looking to avoid.
When your home experiences a leak or flood in the warmer months, cleanup is still quite the physical and financial chore, but drying the home out is a bit more comfortable. Drying out after a leak or flood will take opening up the windows and doors of the basement, and setting up a fan ventilation system to get all of the moisture out and dry each nook and cranny. Now, think about what this will mean for winter dry-outs. Your windows and doors will be opened, the fans will be running, and you'll be allowing a whole lot of freezing cold air into your home.
As you allow all of this cold air into your home, you may wish to try to combat this cold in other portions of the house, and this will take cranking up the heat and blocking off the basement area to keep the cold air from coming in. What this does is waste energy and money as you combat the cold with your heating system, and the drying out process could wind up taking a full day or more of windows open and fans running with cold air pouring in.
The best way to stop yourself from having to go through the winter cleanup after a leak or flood is through basement waterproofing. When your basement is waterproofed, you're blocking the moisture from getting in in the first place, so winter cleanup and the subsequent energy waste is something you won't need to worry yourself over anymore. At AA Action Waterproofing, we can help to keep the moisture out, and we do this through our basement waterproofing services. To see what these services can do for you and your home during this winter or any time of the year, simply call us today!