Tips For Hiring A Contractor For Your Home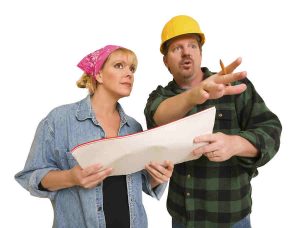 Home repair is an expensive and time-intensive process. When you're looking into hiring a contractor for a project, you want to know you're hiring the right person or company. After all, your house is one of the most expensive things you own! But how in the world do you even start to find someone that is reliable and cost-efficient? Here are a few tips for finding the best in the business to work on your home.
Ask Friends For Recommendations
Before you hop online to sift through reviews, ask friends and family for their suggestions. Ask them what services they needed done, what the process was like, what they did and did not enjoy, about how much it cost them, and so forth. Even though the people they hired may have done a fantastic job, they could have also been a complete nightmare to work with. Figure out what it is you're looking for and decide if their recommendations might suit you.
Find A Business That's Got History
It's easier for people to start businesses today which is great, but it also means that unqualified workers are scamming customers out of money. When dealing with something as valuable as your home, it's always wise to go with a company that has been in business for a number of years. For example, we have nearly 30 years in business, which means we've not only seen it all and have the experience to handle practically any situation, but we're also on top of the trends in the industry.
Check With The Better Business Bureau
This is a no-brainer. Before you agree to anything or sign any contracts, do a quick check with the Better Business Bureau (BBB). This will give you an unbiased look at the company and you can decide if it's truly the right choice for your home.
Get A Warranty
If a company doesn't offer you some kind of warranty on their work, politely decline and move on. After all, what kind of a business won't stand by their work for years to come? We at AA Action Waterproofing actually offer a lifetime warranty, meaning you can put your trust in our work and also rest assured that you won't be spending even more down the road. Not all business offer this, but it's a benefit that you should try to search for. Inquire about our services today by calling 877-344-9654 for your free quote.
This entry was posted in Foundation Repair on May, 04, 2016