Molds & Mildew: Some Unpleasant Truths About Your Home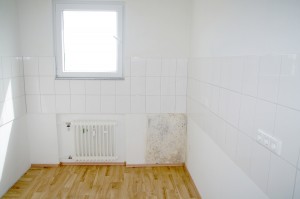 As clean and tidy as a home may be, there are still unseen dangers that could be colonizing within the house. The truth is that mold is everywhere. It can be found in the air, on foods, and especially in soft surfaces when the moisture within the home is high enough to support further colonization. While not all molds are toxic, many can still have an adverse effect on individuals, especially if they are already sensitive to other allergies.
Out, Out, Darn Spot!
At AA Action Waterproofing, one of the biggest things that we find in doing mold remediation and further preventive basement waterproofing measures, is that many Maryland residents may be aware of the continued mold growth, but still treat it as an isolated incident that can be easily contended with. Mold is highly difficult to remove from a property, especially as the microscopic spores can linger in the air for days, until the find a suitable environment to colonize.
Many mold infestations can be obvious within a home. This may include:
• Dark spots showing through on walls
• Foul or musty odors in the home
• Increased incidence of allergic reactions for residents
• Obvious mold and deterioration on soft items, including paper products and clothes
While it is beneficial for homeowners to address these issues, these helpful measures are not always enough to fully address the problem. Bleach can become a resident's best friend in these situations, as clothes that show light mold damage can be restored with hot water and bleach washing, just as spots of mold should be washed with a similar solution. The only problem with this is that attending to the surface manifestations of molds & mildew can still be leaving vast colonies within the walls.
The Remediation Process
This can make it highly important for Maryland residents to seek professional help as soon as they suspect a mold issue in the home. The sooner the problem can be evaluated, the faster it may also be remedied.
• Investing in professional clean-up ensures greater safety for all the occupants of the home. This also includes staying protected from exposure while the remediation process is underway.
• Monitoring and evaluation following a remediation is also a necessity. It can sometimes take several attempts to make certain that the entire extent of the colonization has been eliminated, and also that the appropriate documentation on the contamination and remediation process has been handled.
• Catching mold quickly at its source also means that less spores are circulating in the air, and this can mean that a more efficient and effective remediation service can be performed the first time around.
• Killing the mold is not sufficient to eliminate the issue. The actual mold needs to be removed at the source, even if this includes taking out drywall and insulation.
• Further measures to reduce moisture in the home should also be explored, as this can prevent a recontamination. Actions in this area can include basement waterproofing and crawl space encapsulation to prevent excess moisture in the entire structure.
Whether Maryland residents are suspicious of mold activity in the home, or whether they are interested in preventive measures against mold problems, then contacting AA Action Waterproofing is the best solution. We can handle remediation and preventive issues, and also give you the peace of mind that your home is truly safe.