Put AA Action Waterproofing In Your Bookmarks For Basement Emergencies Today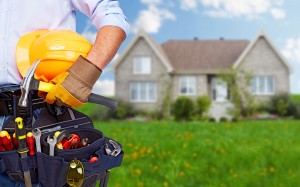 If you're on our site, then odds are good you are thinking about getting your basement waterproofed. However, we know that it might take some time for you to make that decision.
"Marketing gurus" have said that it might take as many as eight visits to the average site before a would-be customer decides to seek more information in person or make a purchase of services.

This process may be even longer when someone is looking for contractors to do work around the home, because you have so many options to think about and consider.
We know that we're not the only ones out there, and that your decision is a very serious one. So, we want to give you the resources you need to take action if you ever have a flooding situation.
Our Emergency Service Limits Damages To Your Basement And Surroundings
If you're reading this article, we'd like to invite you to bookmark our page right now. That way, just in case a flood ever does happen at an odd hour of night, you can save precious minutes.
Time really is of the essence when it comes to flood remediation, and we've built our whole service with this in mind. That's why you can call our offices any time for immediate help.
We'll dispatch one of our professionals, fully equipped to deal with all of the potential challenges of your flood remediation, any time of the day or night when you give us a call.
Whether you're a homeowner or a business owner, we have your back — but remember, the cost of prevention is much, much less than the cost of curing a flood.
When It Comes To Basement Waterproofing, AA Action Waterproofing Is The Clear Choice
We understand that not everyone will make the move of getting their basement waterproofed right away. However, we want you to have options to limit the damage if you deal with a flood.
AA Action Waterproofing works across Maryland, Virginia, Washington D.C. and the rest of the region to keep basements safe from flooding — including same-day emergency service as needed.
Just in case the worst does happen, we urge you to select AA Action Waterproofing as your basement waterproofing company of choice. We get the job done any time of day or night.
The faster your flood is resolved, the better. Have a problem? Call us today for assistance.
This entry was posted in Basement Waterproofing on January, 19, 2015