Protect Your Home Against Flooded Basements This Winter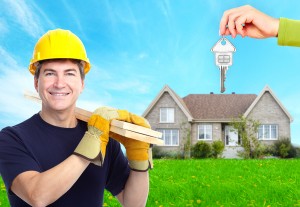 It's winter time! This is an exciting time of year that brings with it many of the best holidays and celebrations of the year. However, it can also be a stressful time due to the weather and all kinds of concerns that come with it.

If you're looking ahead to a great new year in 2015, don't let the "day to day" concerns get you down. One of the things that you should take time to think about is how to make your home stronger and safer in 2015.
Now's the best time to get a real "deal" on basement waterproofing and other waterproofing services around your home — not only because AA Action Waterproofing has the best deals around, but because proactive defense is always less expensive than repair.
Flooded Basements Happen In The Spring — Now Is Your Chance To Be Proactive
Although there are many different situations that could lead to flooding in your basement, one of the most common comes with the spring thaw. Thaws unleash a tremendous amount of water from ice and snow, which can cause saturation and movement of ground water.
The thaw can also bring about dangerous situations when it comes to your plumbing, producing great strain on pipes and fixtures that have seemed to work well throughout the rest of a season. A burst pipe can cause immediate flooding to your basement.
Luckily, AA Action Waterproofing has what it takes to make necessary changes to your basement that will render it "flood proof" this spring and well into the future. In fact, we offer a lifetime warranty on many of the services that we provide.
Don't Wait For Flooded Basements: We're Here To Help You All Throughout The Year
If your basement happens to flood this spring, it could cost you thousands of dollars. That not only includes the cost of remediating the initial flood water, but also all of the incidental damage.
Even a brief flood can lead to the development of mold and fungus that can create serious quality of life issues for everyone who lives in your home. Don't wait for that happen!
During the winter, most of the conditions that lead to flooded basements haven't arrived, but they are definitely lying in wait. Call or email us to resolve the problem before it strikes!
AA Action Waterproofing is always available — including for same-day emergency service.
This entry was posted in Basement Waterproofing on December, 17, 2014