How Professionals Seek And Destroy Mold During Mold Remediation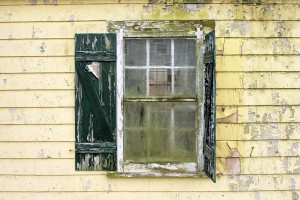 What happens when professionals need to go after a case of mold?
Cartoons and other media might have made it seem like eliminating mold involves knocking down walls with a sledgehammer. Luckily, this is not — and never has been — the case.

Most cases of mold are not the most dangerous forms of black mold, which can take months to eliminate. They are subtler forms of mold that tend to cause mounting respiratory issues over time.
If there's obvious water damage anywhere in a home, then that's where remediation will start. It may be necessary to make an incision into nearby walls and test it for the possible presence of mold deeper into the structure.
These days, however, the most advanced professionals in the business have advanced methods that allow them to track down mold with finesse and speed that was unknown a few years ago.
One method, for example, includes using an advanced indoor air testing kit that can not only determine the presence of mold, its concentration, and its type, but also help to narrow down the areas in the home where the mold infestation is at its most advanced.
That means saving time and money by getting to the root of the problem.
The True Professionals At AA Action Waterproofing Make It Easy To Say Goodbye To Mold
Many people are concerned about calling on a contractor to deal with mold because they feel that they are not in charge of the process. They may also be worried about the possibility of having their walls damaged or even having mold infiltrate deeper into the home.
We understand that mold remediation can seem somewhat like a mysterious process. That's why we provide you with the absolute highest quality of service. When we make estimates regarding your cost and the length of time your job will take, we stand by them.
Needless to say, that also includes:
Showing respect to your property and minimizing interference with walls and floors.
Keeping you updated every step of the way until your mold problem is totally resolved.
Taking complete responsibility for making sure every step of the process is done right.
AA Action Waterproofing has been in the area for almost three decades now and was one of the first companies in the region to offer full-service mold remediation. To clear the air in your household, call us today.
This entry was posted in Mold Remediation on February, 04, 2015