Why Professional Foundation Repair Is Best To Make Your Foundation Better Than New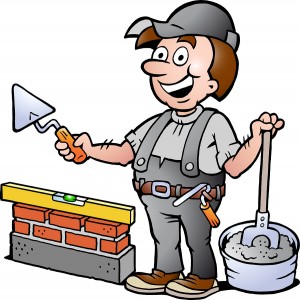 Although there are many great renovation projects that handy folks can manage on their own, it's a good idea to avoid foundation repair as one of your choices: Instead, you should always get the experts to do the hard work for you.
You already know that your home's foundation is critical to its continued stability. You might not know, however, that the foundation is subject to ongoing wear, weathering, and damage that can be very hard to spot.

The most obvious sign of foundation damage is cracking up around the edges of the foundation and structure that you can see with a simple visual inspection. That kind of sign indicates that something has already been amiss for some time.
Here are some of the reasons why a professional job is so much better:
Professional Foundation Repair Can Restore Your Foundation To Better Than New

At AA Action Waterproofing, foundation repair is one of the areas we specialize in. We have access to advanced tools and the latest substances for restoring foundation cracks. Rebuilding those cracks in a structured way can mean that the foundation is stronger than it ever was.

Professional Foundation Repair Means Enjoying The Highest Standards Of Safety

Repairing your foundation is essentially similar to performing surgery, in the sense that you're working on one of the most vital parts of the structure. If anything is done incorrectly, then the contractor or renovator can introduce damages that are worse than the initial situation.

Professional Foundation Repair Can Find And Resolve Other, Related Issues

Foundations age due to a whole slew of factors that are largely beyond our control, but there are some aspects that a homeowner can take action on. For example, when doing foundation repair, we always inspect the surroundings to make sure groundwater is draining away from the house.
Long story short, you will get much more value and much better peace of mind when you work with AA Action Waterproofing than you could going it alone, even if you are a contractor.
Foundation repair is an important project that can be done in conjunction with basement waterproofing or mold remediation. Even a quick inspection is better than wondering whether or not you need foundation work.
To discover more about it, just contact AA Action Waterproofing.
This entry was posted in Foundation Repair on February, 13, 2015