Preparing Your Basement For A Heavy Rain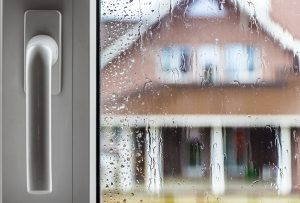 Maryland is no stranger to heavy rainfalls. In any given month in the summer, we experience over seven days of rain—that means around every four days a thunderstorm happens. This rain can build up over time, and occasionally we can even get hit with a particularly bad storm. When homeowners see a nasty storm in the forecast, it often strikes them with worry. Will the roof leak? Will the yard flood? Will the basement take on water?
If you're finding yourself concerned about an upcoming rainstorm, the first thing you should do is check your gutters. Gutters that are clogged or even broken won't take water out and away from the base of your home and the foundation. It's a quick fix and definitely won't guarantee that your basement won't leak or flood, but it's definitely something that will help. We recommend cleaning your gutters at least twice yearly, and checking on them quarterly is the best way to ensure you're ready for any kind of crazy weather that Maryland might send your way. Additionally, extending the downspout of your gutters will help to transport runoff from your roof even further away from the base of your home.
You'll also want to ensure that everything in your basement is safe. Store items on elevated shelves and put things in plastic bins rather than cardboard boxes This obviously won't prevent water from entering your basement, but if you truly do feel concerned about water coming into the house, this is a way to make sure that nothing valuable is damaged.
For short-term solutions, that's unfortunately the main course of action you can take. The thing about heavy rains is that they are hard to predict, so if you know that one is coming up soon, it can feel like it's too late. Luckily, this is not the case! If you truly worry about your basement leaking, it's time to consider a more permanent solution to the problem—one that will finally put your mind at ease and let you go through the day without worrying about the weather forecast.
Basement waterproofing is the most effective way to keep water out of your home. It goes beyond ensuring you don't ever have to pump water from the basement if it floods; instead, it means you can put away all concerns of mold, rat or bug infestations, and throwing away soaked belongings. A contractor will be able to assess your situation and give you the best plan of action to keep your home safe. In doing so, you'll keep your family safe and healthy, your belongings and home dry, and make the basement a much more pleasant place to be. If you'd like more information about the waterproofing services at AA Action Waterproofing, call today at 888-922-5517 to learn more and to get a free quote.