Mold Exposure Can Be Every Bit As Bad As Secondhand Smoke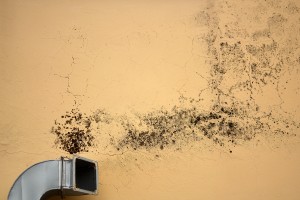 These days, everyone is concerned about reducing their exposure to secondhand smoke. In many areas of the United States, it is no longer possible to smoke in public establishments such as bars, hotels, and restaurants.
Although this can be inconvenient for smokers, it is a smart move from the perspective of public health: Cigarettes include a number of ingredients that are known carcinogens, and many of them are present in cigarette smoke.

Even long-term smokers have explored alternatives, such as e-cigarettes.
But did you know that exposure to mold can be, in many ways, just as bad?

What You Don't Know About Mold Exposure Can Hurt You
Mold is a type of fungus, and a fungal infection is a very serious problem even if you are a fully healthy adult. Fungus only needs a small amount of moisture to bloom in your home, so you can imagine how fast it can grow in the moist confines of the human body, which is mainly water.
Of course, mold does not generally contribute to cases of cancer like cigarettes can. However, mold is one of the top threats to your respiratory health because it can weaken your lungs and make them more susceptible to things like allergies, asthma, and bronchial infections.
These problems, in turn, can lead to chronic medical problems, such as COPD.

If Clean Air Is Important To You, Let AA Action Waterproofing Set Your Mind At Ease
There are some significant challenges when it comes to cleaning out a major mold infestation:
Mold can insert itself into cracks, crevices, and areas behind walls that are difficult to find.
Mold can completely regenerate within a very short time if it is not dealt with effectively.
Because mold is so hardy, consumers need to look for truly excellent mold experts when they want to eliminate an infestation permanently.
Because mold is a problem that crops up in just about all cases of basement flooding, we have made mold remediation a cornerstone of our trusted regional brand. That means that we:
Consistently remain up to date on the latest mold threats and information in the area.
Train and retrain on emerging techniques to remove mold quickly, using top technology.
Completely respect the sanctity of your property and time as we work against mold.
To get the assistance you need to say goodbye to mold for good, call or email us today.
This entry was posted in Mold Remediation on February, 17, 2015