It's The Ideal Season For You To Get Your Basement Waterproofed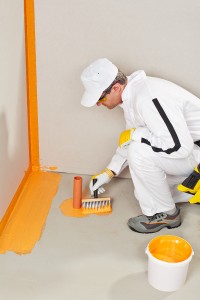 When's the right time to get your basement waterproofed?
There's never a wrong time for basement waterproofing, but there is a season where it can be easier, less expensive, and overall, a weight off your mind for the rest of the year and beyond.

Waterproofing your basement before late February gives you a number of benefits:
The job gets done even faster because of the relatively temperate and tame weather.
If there are any damages to your foundation that need work, they can be accessed easily.
You don't have to worry about major thawing creating flood conditions during the work.
The key to basement waterproofing is to make sure that it's done before the flood season. Both the spring thaw and the spring and summer rains will create challenges for your basement that it may not be able to weather unless you've already gotten the work done.
What Happens If You Wait Too Long To Get The Basement Waterproofed?
What happens if you wait a little bit too long to get the work done?
Unfortunately, many people throughout our region don't consider basement waterproofing until it is too late. The basement springs a leak caused by bad drainage or thawing snow, calling for immediate help before the whole room becomes flooded.
AA Action Waterproofing can act immediately on this kind of problem, but there are still some major risks that you'll have to deal with:
If a room becomes completely flooded, it could destroy electronic equipment and furniture.
Even a small amount of standing water in the basement can lead to a serious mold problem.
Once a flood takes place once, structural damage means it's more likely to happen again.
That being the case, we can't emphasize enough just how beneficial it is to make sure that all of the work you need to do is done as soon as possible. In fact, in the very first week of January 2015, we saw a spike of business from conscientious homeowners just like you.
There is still plenty of time to get all of your waterproofing needs taken care of, but the clock is ticking. To get an estimate that will give you true and accurate information about your project, please fill out our form today.
This entry was posted in Basement Waterproofing on February, 18, 2015