The Main Reasons You Need Basement Waterproofing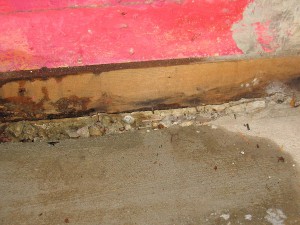 The entire eastern US has been suffering from the Polar Vortex and its arctic cold, heavy snow, and frigid ice. Throughout DC, Pennsylvania, Virginia, New Jersey, and Maryland, this winter has been a rough one and more snow is likely to be on the way after winter storm PAX has its way with us. AA Action Waterproofing has seen hard weather before, and we know it can be difficult to think about anything other than your family's warmth and safety during the cold months. But taking the time to learn more about your home is important as well, and a quick review of some of the key reasons you need basement waterproofing is worth doing.
Here are the primary reasons that waterproofing your basement shouldn't be overlooked.
• Health – Simply put, failing to waterproof your home can be dangerous for your health and your family's health as well. The reason for this? Mold. Mold growth can occur in your home from even a small amount of water entering the basement, and this can lead to respiratory issues, illness, and much more.
• Value – Your property value matters, too. When serious foundation issues occur it can drop the value of your home in a big way. While an average home buyer may not notice cracks in the foundation, anyone who hires a home inspector first will likely find out.
• Cost – Your money is important to you, and basement waterproofing can save you big. While the cost of waterproofing may set you back slightly, it's nothing compared to the serious costs that a major foundation repair can bring with it. A small investment now will lead to big savings down the road through simple prevention.
• Damage – This relates directly to the points above. Damage to your foundation can start small and quickly escalate, especially during the winter when the freeze/thaw cycle can trigger larger cracks and sudden leaks. Preventing further damage is important, and basement waterproofing does just that.
• Sentimental Items – Your basement may not be the most visited room in your home, but there's a pretty good chance that it has some important items in it. Those items could get ruined if basement flooding occurs. And if mold growth occurs on your items, they will also have to be removed. Saving your sentimental items is important, and basement waterproofing will help with this as well.
It's easy to overlook the importance of your home's foundation when winter storms are pummeling the region. We're ready to help you seal up your foundation and stop any moisture damage from occurring. Contact us today to learn more.
This entry was posted in Water Damage on March, 10, 2014