Leaky Basements Can Rapidly Become A Liability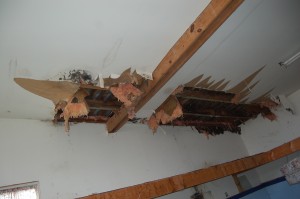 At AA Action waterproofing, we often work with Maryland region residents both for preventive measures to avoid basement flooding, but we have many clients who have already suffered problems with moisture in the basement. The approaches to remediation, intervention, and prevention can often differ based on these factors, but the outcome is still to avoid further costs for home repair and property replacement.

Looking At Related Variables
Unfortunately, residents in Maryland will often take some moisture in the basement for granted, even in finished rooms. Usually the use of a dehumidifier in the room and in the central air system can often reduce many of the impacts of moisture, but a major concern is that if leaky basement are recurrent, it could be due to more than just condensation on the walls.
A further concern comes from the adjunct issues that can be related to leaky basements.
Mold formation and over-colonization
Attraction of pests, including termites and carpenter ants
Destruction of property through water and moisture damages
Structural damage to the home
This can also mean that even a small amount of leaking in the basement can be the sign of greater problems in the future.
Putting A Cork In It
Another point Maryland residents should be aware of is the fact that leaky basements can often indicate a progressive danger to the home. Seepage that is occurring due to compromised seals or cracks in the foundation will also further erode these areas, creating a larger passage through which water can flow. The result is that a leaky basement can quickly become a flooded basement. This also means that having the property professionally evaluated if there is any type of moisture in the basement can also be a wise decision.
By contacting AA Action Waterproofing, residents can have our technicians come out to the home and address existing problems as well as potential ones. This can include dealing with the aftermath of a basement flood, or simply keeping more leaks from occurring. Basement waterproofing can be a must for any home, since water damage can be quick to happen, but can take a long time to recover from.