The Importance Of Early Foundation Repair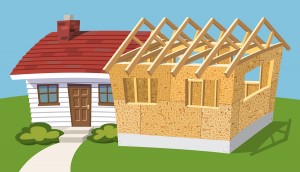 The health of a home's foundation can effect a great deal within the structure, and this means that it can have an impact on not just flooding or moisture within your home, but the need for additional repairs as well. At AA Action Waterproofing, we know all about the importance of a healthy foundation for any structure, and we perform foundation repairs on all types of homes to keep them in good, and dry, working condition.
In order to avoid the more costly repairs of serious foundation problems, it's always best to look for early warning signs pointing to the need for foundation repair. By spotting these early warning signs, you'll be able to save a great deal of money by avoiding the more serious repairs needed when these issues are allowed to continue, and we at AA Action Waterproofing want to provide you with these important signs to look out for:

Doors not closing correctly – If you have a door in your home which seems to not close or latch properly, this could be pointing you to a more serious foundation issue. When a foundation falls into disrepair, this can put a great deal of stress on the flooring or walls of a structure, causing doors to no longer line up as they're supposed to. If you've checked the door and made sure that the structure is sound, checking your foundation may be the next logical step.
Windows jamming or not closing completely – With the winter season coming on quickly, it should be easy to tell when you have a drafty window. If the cold air you're feeling is leaking through a window unable to close properly, a problem with the foundation of your home could be to blame. First, check the window structure itself, and if no problem can be found, our AA Action Waterproofing professionals can determine if an underlying foundation issue is really at fault.
Mysterious cracks – If you wake up one morning and realize a crack is beginning in your molding, wall, ceiling or floor, this could be an early sign of foundation trouble. The stress a broken down foundation can put on a structure will typically cause cracks to begin forming, and you will want to have your foundation repaired before these cracks are allowed to worsen.
At AA Action Waterproofing, we always recommend calling in the professionals at the first signs of foundation trouble, as the foundation of a home effects the entire structure. If you suspect your foundation could use a repair, call us today to get the process started!
This entry was posted in Foundation Repair on December, 05, 2014