Hurricane Season And Your Foundation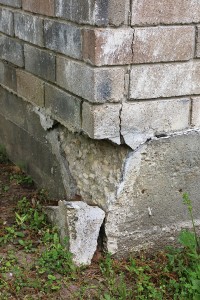 Hurricane season is upon us in the Maryland region, and while meteorologists are calling for a slower season than usual, it's important to stay prepared. Maryland will experience a serious hurricane once every couple of years, but with the devastation they can cause, it's always important to prepare. While boarding up the windows and buckling down belongings may come as second nature in terms of hurricane preparations, may Maryland homeowners don't consider their foundation, which is an incredibly important part of the home.

During a hurricane, the winds will be high, and this can cause damage to the outside structure of any home. However, along with the high winds come the drenching rains, and these are what can really give your foundation a workout. Oversaturated soil can cause the footing of your foundation to shift and settle within the earth, thereby placing a large amount of pressure onto the walls. When this pressure is placed on the foundation's walls, cracks can begin to form, and these cracks can allow water to seep inside and cause flooding. The age, state, and build of your foundation don't matter as much as you may think, and the right amount of ground saturation can cause this to occur in any number of homes.
While hurricane season may be slated to be mild this year, and a large storm may not even reach the Maryland region this year, it's still important to prepare your foundation for the "what if?" Being left with a foundation that is already cracked before a large storm falls upon land can lead to even bigger and costlier repairs later on, so it's always best to keep your foundation in good shape and ready to take on whatever Mother Nature may toss its way!
At AA Action Waterproofing, we can assess the state of your foundation and make any needed repairs to keep your structure strong and dry before it experiences any tough storms. If you're concerned about the state of your foundation, and what a heavy storm just may do to it, simply call us today to see what we can do for you!
This entry was posted in Foundation Repair on August, 17, 2015