Find Out Why You May Need Mold Remediation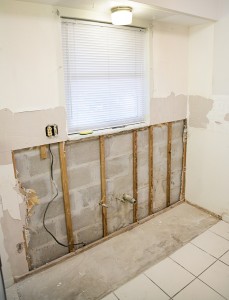 When you have mold growth in your home, it's important to get it out, but many Maryland area homeowners often wonder "Just how does mold remediation work?" Mold remediation is just one service that we offer to our Maryland area customers at AA Action Waterproofing, and it's a particularly important one as well!

Mold can lead to quite a few adverse health effects when a person comes into contact with it, which is why it's important to take care of any mold problems in your home right away. On top of this, mold can eat away at your structure and your belongings, causing irreversible property damage, so it's always best to remediate mold early on before it really has a chance to take its toll.
The first step in the mold remediation process is assessing the mold situation, inspecting it, and finding out just what type of mold we may be working with. This will not only allow us to determine just how dangerous the mold problem may be, but what the best method of remediating will be as well, so we can work to more effectively, and safely, remove your mold for good. This portion may include mold testing and investigating various parts of your basement or your home, and this is to ensure all mold is accounted for.
After assessing and inspecting, we'll then work to actually remove and eliminate the mold present. Various methods may be used during this portion of the process, depending on what type of mold or molds are present, and this will remove the mold from your space and the spores from the air. If a toxic form of mold is present, extra precautions may be put into place to limit the spread of spores and likelihood of accidental exposure.
Once the mold is gone, the process isn't quite over yet. After the elimination of the mold, we will then be able to waterproof your space to ensure the mold doesn't keep coming back. Without the waterproofing step, the mold that was just taken care of can return in as little as a couple of days, so we'll want to make sure your home is prepared to keep the mold out for good!
If you've seen mold in your home, or you suspect its presence, we can help. To learn more about our mold remediation process and what it can do for you, give us a call at AA Action Waterproofing today!
This entry was posted in Mold Remediation on August, 19, 2015