The Causes Of Foundation Failure You Should Know About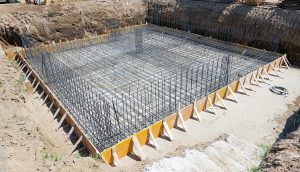 Foundation issues are one of the most common worries among Maryland home owners. A foundation that is in a strong working condition is absolutely vital to ensuring the safety and comfort of the whole family. Even if the property was built well, issues are bound to occur in the foundation at some point in time.
There are several reasons that problems can occur in the foundation and knowing the factors can help you prevent or know the signs of foundation damage.
Poor Construction
Poor construction is one of the major causes of foundation failure. If the foundation had been constructed by someone who was poorly trained, it is likely to have construction flaws that will only get worse with time. Eventually these issues will cause cracks and leaks on the walls, floors, and ceilings of your home.
Expansion Of Soil
The expansion of soil underneath the foundation of your home can also causes a lot of problems. When the soil is wet, the foundation expands. When the soil is dry, the foundation contracts. This constant expanding and contracting can cause a shifting in the foundation which will result in cracks and bulging of walls.
Poor Drainage
This can also be a common problem that damages the foundation. This may be caused by several things such as water from the gutters flowing too close to the foundation which results in seepage. In order to prevent this from happening, you should use a good set of gutters to keep water flowing away from your home.
Poor Or Inconsistent Compaction Of Soil
During the grading of the foundation, it can subject the bearing soil to settlement when the supporting soil is beginning to consolidate. This can cause the compaction of soil to be poor or inconsistent and can cause the foundation of the house to settle in any awkward position.
Foundation failure can be a huge problem and it only gets worse if you neglect it. Here at AAAction Waterproofing, we are dedicated to helping you with all of your foundation problems so you can get back to living comfortable again. Contact us today for a free quote!
This entry was posted in Structural Damage on July, 08, 2016