The Best Basement Waterproofer In Maryland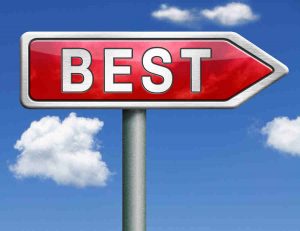 You've finally decided it's time to make the investment and waterproof your basement. This is a wonderful decision that will not only protect you and your family's health but also keep your belongings safe and make your home a strong and sturdy place to live for years to come. There truly is no downside to hiring a waterproofer for your basement—except for choosing the wrong one. When you're looking for the best basement waterproofer in Maryland, consider a few important factors.
Do They Have Satisfied Customers?
Do you personally know anyone that they've worked for? Or can they provide you with testimonials from past clients? If not, this is a red flag and you should run, not walk, in a different direction!
Businesses are genuinely happy to share their past work and references. It legitimizes their company and helps to spread the word. If you can't find any testimonials through the contractor or through people you know, turn to the internet for reviews. While these should always be taken with a grain of salt, you shouldn't have too hard of a time finding a website where people have voiced their opinions.
Are They Experienced?
Figure out how long they've been in business before you sign any kind of work contract. If they're a relatively new business this isn't necessarily a deal breaker, but it can be a little worrisome.
An experienced basement waterproofer will have seen a variety of situations and know the best ways to handle them because of their experience. They will also have trusted vendors that they work with to get supplies for cheaper than the regular market rate, and they will be well aware of the current trends in the industry. Even if the company itself is new, the waterproofer doing the job should not be a complete novice.
What Are Their Records With The Better Business Bureau?
The Better Business Bureau (BBB) will be able to tell you if any complaints have ever been filed against the business. If not, then this is a great sign, but if there have been it's worth investigating further before hiring them. Again, it's not necessarily a dealbreaker, but it is important to understand the situation. Some complaints are minor and may not even apply to your situation, but others may mean you should look elsewhere.
Do They Offer A Warranty?
If a company is doing such extensive work on your house, you're going to want some reassurance that you're not going to have to redo everything in a few years' time. There is natural wear and tear that happens and sometimes mistakes do happen. Additionally, better methods may come along and these updates could greatly improve the quality of your waterproofing. Inquire beforehand to see what type of a warranty, if any, they offer. A respectable business will offer this, and it's a great indication that they believe in their work. AA Action Waterproofing actually offers a lifetime guarantee because we trust the work that we put into your home and your basement. Learn more at our site.