Basement Flooding Is A Concern In Maryland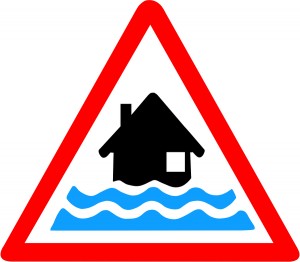 Maryland is one of the most interesting states in the United States when it comes to geography. We have terrific rivers, lakes, and waterways that help to make our state unique.

However, the very same waterways that help to give Maryland so much of its charm can also enhance the risk of basement flooding for you if you are a property owner.
Late last year, The Baltimore Sun reported that rising sea levels stand to make flooding much more likely in Maryland than it has been in years past. That includes the Baltimore area and many other parts of the state.
If you're in Baltimore or Annapolis, it's especially important for you to get your basement waterproofed. As significant storms and storm surges become more likely than they were in past years, and take place during a longer period of the year, flooding becomes a greater risk.
Maryland Has Already Seen The Beginning Of Extreme Storms
While most people think about long-term issues when they consider climate change, anyone who has been in Maryland over the last few years has probably noticed a change already.
The Maryland rainy season seems to be starting earlier every year and lasting longer. While there's no telling exactly what the weather patterns will look like in the future, it's a good idea to take practical steps to support the well-being of your home.
Not only should you keep waterproofing in mind, but also remember to get your home's foundation checked out at least every few years. Small cracks in the foundation can become serious if they are exposed to standing water, severely damaging your home.
No Matter Where Your Property Is Situated, AA Action Waterproofing Can Help
Marylanders have never been the sort to let a little rough weather stop them from enjoying life, and that's definitely the case here. However, it's also important to keep up with the times.
If you live in a coastal area in Maryland and haven't yet had the opportunity to get your basement waterproofed, take time right now to call or email AA Action Waterproofing.
As basement waterproofing experts, we make the whole process as straightforward as it can be.
We'll start you off with an estimate that you can really take to the bank. There's no obligation, so you have nothing to lose even if you decide not to go forward with waterproofing.
Call us today!