3 Ways Waterproofing Can Help Your Home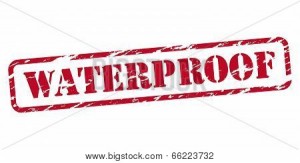 Waterproofing can help your home in a variety of ways, and it's really a smart decision for every homeowner to look into waterproofing and what it can provide to them. At AA Action Waterproofing, we recommend all of our Maryland area homeowners look into home waterproofing, and see how it can benefit not only their home, but their health. 3 ways waterproofing can help your home are:
Helps protect property – Water damage is devastating, and it rarely happens at a convenient time. When water finds its way into your home through your basement, your property is left at serious risk. By waterproofing your home, you can help to keep your basement storage area or living space safe from the damage that water can cause.
Protects your health – Moisture coming into your home leads to mold growth, as the combination of room temperatures, moisture, oxygen, and food sources create the perfect atmosphere for mold to thrive in. When exposed to spores, mold can cause exasperation of asthma, headaches, respiratory infections, sinus infections, and even cardiovascular complications. By waterproofing your home, you're putting up a block against mold, and therefore saving yourself from experiencing the consequences mold can cause.
Save your foundation – Cracks and crevices created in your foundation can be a huge contributing factor when it comes to basement leaks and moisture. By having a professional take a custom approach to your waterproofing, you can also find these damages in your foundation faster, and the repairs can help to save your foundation before it's too late.
Waterproofing saves you money, property, health, and the physical structure of your home, so why not look into it? At AA Action Waterproofing, we waterproof all types of homes in the Maryland region, and we want to make sure water knows it has no place in your space! If you think your home could use waterproofing services before a problem occurs, call us today or check us out at AAActionWaterproofing.com to see what we can do for you!
This entry was posted in Water Damage on January, 01, 2016