3 Signs You May Need Foundation Repair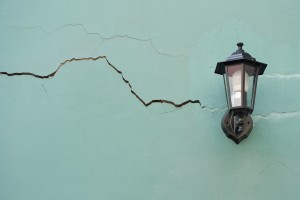 Your foundation is one of the most important parts of your home, and without a sturdy foundation, you won't have a sturdy structure to live in. Cracks in a foundation can lead to leaking, absolutely, but they can also lead to so much more, and it's important to determine when your home requires foundation repair early on and before the consequences get much more serious. At AA Action Waterproofing, Hwe repair foundations in order to ensure a sound and dry home, and our 3 signs your foundation may be in need of repair are:
Spaces developing in window or door frames – When gaps begin to develop in window or door frames, this could be a big sign that your foundation is cracking, shifting, or otherwise taking on damage.
Uneven or cracked flooring – If your flooring, which was once even and in good condition, grows uneven or begins developing cracks, your foundation could be to blame.
Cracks in basement walls or flooring – One of the most obvious signs of the need of foundation repair is cracks developing in basement walls or flooring. These cracks will often develop before cracks develop in other parts of the home, and they are often guilty of allowing moisture or leaks into your space.
If you happen upon any of these signs in your home, your foundation is in need of your help. If you allow the foundation of your home to remain neglected, the physical structure of your home will become compromised, turning a safe and happy home into one that may not be livable anymore. At AA Action Waterproofing, we repair all types of cracked or damaged foundations, and we can make sure your foundation stays in safe, dry, and long-lasting shape. If you feel your foundation is in need of repair, call us at AA Action Waterproofing today!
This entry was posted in Foundation Repair on December, 14, 2015