The 2 Big Reasons You Need To Keep Your Foundation In Top Shape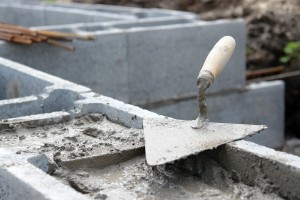 If you're like the majority of people living in the northeast, you've probably spent the winter of 2014 fighting the cold, the snow, and the ice. Plenty of us have been stuck inside because of bad weather, and most have focused their efforts on making sure that their home is heated, dry, and safe for their family. From Virginia to Delaware and beyond, the polar vortex probably isn't done with us yet. And making sure that every part of your home is in good shape is still a must. That includes your foundation, and there are 2 big reasons you need to keep your foundation in the best shape possible even during the winter months.
Those two reasons are fairly broad, and pretty obvious, but still worth looking at. They are, simply put, your health and your finances. Here's a closer look at how a good foundation impacts both.
• Health – It may seem like your foundation won't have much to do with your health, and in most cases it won't. But even in the winter, water seeping into your basement can lead to a serious problem – mold. Mold can lead to a wide range of health issues including respiratory problems and more. Mold remediation can take out the mold, but until the foundation repair is complete it will likely return.
• Money – Money is the more obvious problem that can come from foundation problems. Repairs can be very expensive, and when you take the time to keep your foundation waterproofed and repaired you won't spend nearly as much as you would on a major repair. Add to that the fact that you could lose items you have stored in the basement, and the cost of a leaking foundation becomes all the more clear.
It's important to understand that your foundation can be repaired. At AA Action Waterproofing, we offer foundation repairs of all types. But instead of waiting until a serious repair is needed, it's a much better option to take the time to keep your foundation in good shape. Basement waterproofing is the easiest way to do so, will help you avoid any problems caused by leaking, damaged foundations – whether it's minor mold growth or flooded basements. While it's important to keep your family warm over the winter, don't forget that your basement may need some attention as well.
We're ready to help you with your foundation repair, mold remediation, or basic waterproofing needs. Contact us today to learn more.
This entry was posted in Structural Damage on March, 14, 2014