Where Is My Leak Coming From?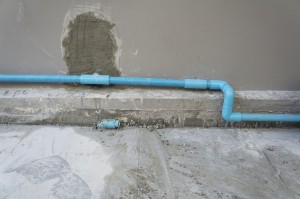 So you've gone to the basement, and noticed some water on the floor or wall. The wet spot seems like it popped up from nowhere, and it seems to come back after rainstorms, snow melts, or other outdoor events causing excess precipitation. You search and search, and you can't seem to find where it's coming from, but you do know that you want to avoid the mold growth and property damage that will come along with its subsequent returns. Finding out where your leak is coming from exactly can be tricky, but with AA Action Waterproofing, you have professionals on your side.
Your leak could be coming from several different areas, and there are quite a few things that could be allowing water to seep in to your Maryland home. Wall cracks, floor cracks, leaky basement windows, leaky floors, and all other types of issues could be allowing the water to make its way inside, and the best way to eliminate this problem from occurring in the future is through basement waterproofing. With basement waterproofing, a comprehensive approach is taken to find out just what is causing the water to keep coming in, and how to stop it, so you can crack the case of the leak once and for all.
At AA Action Waterproofing, we know just how many causes a basement leak can have, and what can lead to those causes in the homes of the Maryland area. Because of this, we make sure to take a look at every possibility, and to provide your home with a complete waterproofing that checks off each possible cause to the water coming in to your home. From your foundation, to your yard, you can rest assured that no stone was left unturned in your leak diagnosis and your waterproofing experience.
If you have a mysterious leak in your basement, and you're not sure just where it's coming from, simply call us at AA Action Waterproofing today!