Waterproofing Your Exterior Is Complex, But It Works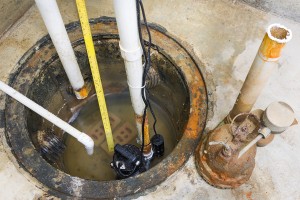 When it comes to a home that is already suffering from considerable water entry into the basement, there's no question that some serious work will need to be done to remedy the situation. The question then becomes, how serious are you willing to go to address the problem? There are two primary methods that any waterproofing expert will recommend, and the biggest difference between them is the method of execution. The comparatively less expensive, less obtrusive way is through interior water proofing in the basement itself. The more expensive, more comprehensive way, is exterior waterproofing, which is only less intrusive when a house is being constructed.
Water Proof Vs Water Control
With interior work, especially that involving a sump pump, this method isn't so much about waterproofing as it is water control. By building a sump pump and tank into the basement, this technique actually takes into account that water is going to enter the basement, and concentrates on pumping it out and away from your foundation as quickly as possible. This will usually require excavating parts of the basement for the sump pump and a weeping tile system, but all the work is confined inside.
The exterior system is much more invasive in a sense, especially if you're already living in the home. This is a true waterproofing procedure, where the foundation around your home will actually be exposed by a digging a trench, thus necessitating either a transplant, or the destruction of plants, paths, decks or porches that may be adjacent to your home. By doing this, however, the latest techniques and materials can applied directly to the home's foundation to prevent water from ever penetrating the space. This will take more time, and require more materials and labor, but is also one of the best ways to protect your home against nearly every type of flooding except sewage back up.
Ultimately, the type of water proofing you decide to use depends on a number of factors, such as the location of your home, the cost, and the state of the foundation. Whatever method you decide to use, you should always consult with an experienced team, like AA Action Waterproofing, to professionally assess the state of your home, and draw up all the solutions based on your needs and situation.
This entry was posted in Basement Waterproofing on October, 09, 2015