Basement Waterproofing Hyattsville MD
Your Local Basement Waterproofing Hyattsville Company
Ready To Fix Your Leaky Basement!
If you live in or around Hyattsville, Maryland and you're experiencing any form of Basement Flooding or a Leaking Basement, we can help you solve your problem today!
We offer trusted Basement Waterproofing Services specifically for the local Hyattsville area — including surrounding communities within Maryland. Our 27+ years experience in foundation repair, basement crack repair, and basement waterproofing make us the best decision for getting your Leaking Basement or Wet Basement fixed by a local service provider. We specialize in identifying the source of your unwanted water and flooding so we can eliminate your problems as quickly as possible. We can help solve this frustrating and debilitating problem!
Our local team of experts ready to serve you right here in the Hyattsville region. Just ask your neighbors! We have a trusted reputation in your community and beyond. You can count on us to show up on time, provide a reasonable quote, and get the job done quickly and within budget.
You Can Call Us Today 410-789-2600
We Offer A Completely Free No-Obligation & No-Risk Estimate In Hyattsville!


Oops! We could not locate your form.
Are You Experiencing Any Of
These Warning Signs

Of Basement Flooding?
We're A Local Maryland Basement Waterproofing Company
Ready To Help You!
If you have any form of Basement Flooding, it's absolutely critical that you act now to repair your creeping problem immediately. Water is a major threat to your home and your livelihood. Your home is your most important investment and asset. That's why identifying a leaky basement and taking action sooner rather than later is the best course of action.
Don't put your family at risk! Take action today — call us for help right now at 410-789-2600.
Here are some of the warning signs that mean you may need Hyattsville Basement Waterproofing:
You are noticing flooding after rain or melting snow.
You see ground water making its way into your basement.
You notice

humidity causing water to collect

within your basement walls.
You have water going directly into the basement through your foundation walls.
As you already know, our weather here in Maryland (specifically in Hyattsville, MD) can wreak havoc on your home, your family, and your future. Strong rains in spring, periodic storms throughout the year, and the melting snows of summer make for a toxic combination. For these reasons, a leaky basement can strike at virtually anytime! Plus, your home's foundation may have inherent issues that are finally leading to cracks and leaks.

How Does Hyattsville Basement Waterproofing Work?

We're experts in the local Hyattsville climate, home construction, topography, and ground water. Our process is simple for you to get started right away:

1. You call us or fill out our online form.
2. We provide FREE no-obligation estimates.
3. We fix your wet basement problem for good!

The first step requires us to assess your problem and determine how we can help you. That's why we offer a no-obligation quote. We give you an estimate free of charge and with no expectations. We are happy to serve you and earn your business.

Once we get started on your project, we explain exactly what work will be performed and how your problem will be solved. We help you create a solution that will last many years into the future to protect you, your home, and your family.

What's The Next Step?

To get started, simply call us right now at 410-789-2600 or complete our online contact form to request your no-obligation, no-risk, Free Inspection & Estimate!


Free Hyattsville Maryland Basement Waterproofing Estimates!

Simply fill out the contact form below, and one of our trusted Basement Waterproofing & Foundation Repair experts will be in touch with you soon.


Oops! We could not locate your form.




Or… Pick Up The Phone And Call Us At 410-789-2600

Here Are Some Of The Warning Signs You Need Basement Waterproofing
flooding in your basement
a wet basement
cracks in your basement
leaks in your basement
any form of basement flooding
possible foundation repair needed
possible leaking basement
landscape drain issues
flooding in your crawlspace area
water pooling in your basement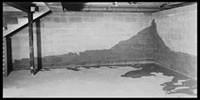 If You Are Experiencing ANY Of These Warning Signs…
Call Us Today For A FREE No-Obligation Quote
Call Now –> 410-789-2600
Your Hyattsville Basement Waterproofing Company!

AA Action is proud to be part of the Hyattsville, MD community. The local weather patterns and geography require constant attention to your Basement and Crawlspace.

We're a local Hyattsville, MD company you can trust!