How Hiring A Basement Waterproofer Can Save You Money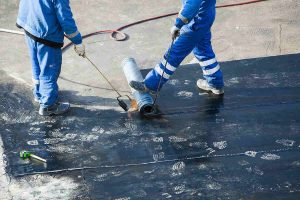 You read that right: hiring a basement waterproofer can save you money. It sounds impossible, doesn't it? After all, the costs of hiring a company to waterproof your basement are not small, and no, we're not implying that there are people out there who will do it for free. Although the immediate costs will come out of your pocket, you'll quickly see that money come back to you in other ways, making the investment come back to reward you.
You Will Increase Your Home's Value
Your home is your most valuable possession, and likely your most expensive one. By waterproofing your basement, you are immediately making it an even more valuable one in the eyes of a realtor. If and when you ever decide to sell it, it will be worth more because of the money you put into it.
Additionally, a home that has had to undergo extensive repairs due to water damage is far less desirable than one that has taken the steps to prepare for problems. A home with a sturdy, strong history has a lot of appeal and it means that the homeowners have clearly cared for it and put in every effort to make it the best home it possibly can be.
You Will Get The Best Supplies
Professional basement waterproofers do their work day in, day out. They know the business and how the industry works, including the latest trends as well as where to source the best and most effective supplies. If you try to DIY your basement waterproofing, you may end up wasting your money on products that aren't even that great! A business like ours, with decades of experience, will know the tricks and tools of the trade as well what vendors to trust.
Good Businesses Offer A Warranty
AA Action Waterproofing is proud to offer basement waterproofing with a warranty, ensuring you that once our job is done, it won't cost you more later on. This isn't a one-and-done operation! We back our services for life, saving you time and money should you need more help years after we first waterproof your basement.
You Will Prevent Future Issues
Do you want to know what's much more expensive and exhausting than hiring a professional basement waterproofer? Repairing a damaged basement. Imagine the money you will have to put into removing water from your home, keeping it dry, mold remediation, and structural repairs to the home and, worst of all, the foundation. Yes, you may have to do a double take at your quote for basement waterproofing, but it will pale in comparison to repair costs later down the road.
If you're interested in receiving a free quote on your basement waterproofing needs, call us today at 877-344-9654.