4 Reasons – Basement Waterproofing Is A Good Investment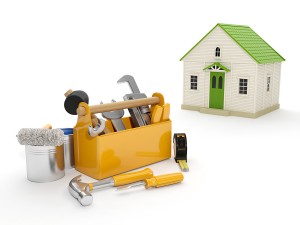 If you've been putting off basement waterproofing, there are plenty of reasons why you should take the chance to talk to the experts and get it done right away.
No matter when you decide to have it done, basement waterproofing helps to protect your home from the serious damage that can be caused by a basement flood. However, there are some just as pressing reasons why now is the time to take action.

Let's look at some of the factors that have motivated our customers in 2015:
Home Prices Are Going Up Throughout Maryland

With the economic recovery comes the possibility that home values will increase. If you're in an area where home values are already moving up, you could benefit by making sure flooding won't get in the way of your home's appreciation. Basement waterproofing can also enhance value and even help you save on various repair costs.

The Flood Season Is Getting Longer

Experts are predicting that Maryland will be seeing longer rainy seasons and warm weather overall. With these changes comes a longer period of time each year where your basement could be prone to flooding. Although many floods happen right after the spring thaw, they can also take place throughout spring and summer due to heavy rains.

Flash Floods Are Becoming More Likely

Back in August 2014, the state experienced flash flooding unlike anything seen since 1933. Local news stations reported that the rainfall during that season was the highest it's been for eight decades. Although flash floods can take place throughout spring and summer, they are most likely to happen in August, so time is of the essence.

Flood Insurance May Be Getting More Expensive

Nationwide insurance companies depend on people all around the country feeling motivated to purchase disaster insurance. As East Coast hurricanes become more rare, these firms have shifted to look for other ways to generate revenue. Unfortunately, higher odds of flooding mean that flood insurance may rise in price. However, waterproofing can sometimes help you get a better deal.
With all these factors in mind, it has never been a better time to make certain that your own basement is completely waterproof. Luckily, AA Action Waterproofing can help you. We provide experience and value that no one else in Maryland can beat.
To discover more or get a free estimate, contact us today.