Concrete Repair
How To Choose The Right Concrete Repair Contractor for your  Commercial And Residential Properties in MD , VA ,DE ,DC,PA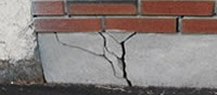 It may surprise you to know that concrete is not the durable and forbidding material that it appears to be. Concrete will degrade to the point that significant repairs may be required over time. In fact, it is not uncommon for new concrete slabs and structures to need work in order to ensure that they remain in their original, pristine condition for many years to come. If you want to ensure that an existing or new slab remains safe and sound, it may be wise to hire the services of a concrete repair contractor.
However, there are a number of aspects that you should take into consideration before hiring one so that you get the right contractor for the job. Make sure you look for the following before deciding on the contractor to hire:
A company that is extremely versatile and is capable of handling a number of different jobs at the same time.
A list of those completed projects for reference purposes.
An extensive track record for completing past projects successfully.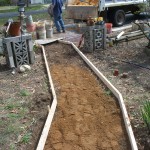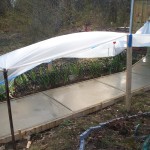 It's important to remember that not every concrete repair project is a large one. They can range in size from the simplest of repairs in a confined, smaller area to extremely large projects that involve restoring an entire structure. Just be sure that you select a repair contractor that has years of experience and specializes in your specific type or project as well as a number of other areas.
To Repair Or Replace The Concrete
Sometimes the concrete repair work that is needed is so extensive that the contractor will just advise you to spend the extra money and replace the damaged slab. Granted, less reputable contractors will oftentimes pull this type of bait and switch. However, if the slab really does need to be replaced, they will show you all the reasons why a repair won't be sufficient. After all, investing in a new slab could save you a lot of money by not having to do any more repairs for a long time.
Although you would think that concrete repair or replacement are simple operations, the choice between the two and the treatment of the concrete are oftentimes determined by the area where it is being used and the purpose of it. For instance, if you own a parking garage, the contractor may treat the concrete of the structure much differently from the slab that forms your balcony or patio. High traffic areas requires a different approach compared to lower traffic areas and the best contractors will know this.
Don't Settle On The First Contractor You Come Across
As with any other major service investment, you are going to want to select a concrete repair contractor wisely. Start by listing several contractors instead of just choosing the first one you see and then compare the most critical decision-making elements such as certification and licensing, experience, having a physical address, if they have liability insurance, etc. Be sure you receive an estimate for the repair or replacement work that you are going to have.
Additionally, if you need to have a slab sealed or waterproofed, ask the contractors you are interviewing to provide you with references. So as you can readily see, it pays to know all you can about the contractor that you are going to hire for the job. Having confidence in the contractor you hire will give you the peace of mind that comes from knowing the job is going to be done accurately and properly. Remember, this could be a major investment so you want to ensure that you spend your money wisely.