Foundation Repair in Sherwood Forest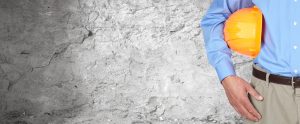 Located on the Seven River, the gated community of Sherwood Forest hosts magnificent landscapes, beautiful homes, and exclusive community activities. The Sherwood Forest community is split in terms of control by the Sherwood Forest Club, and the Sherwood Forest Company. While the Club takes care of activities and bylaws of the community, the Sherwood Forest Company supervises the maintenance of roads, piers, waterfront, and other physical aspects of the community. Even being as exclusive as it is doesn't protect the homes of Sherwood Forest from foundation damage. With the water right next door, flooding has been known to occur during heavy rain and snowstorms. The heat during the summer has also been known to affect the property as well.
If you're a homeowner in Sherwood Forest, you should be aware of the signs of foundation damage. By being familiar with this subject, you can identify a problem in your household before it's too late. Let's examine some of the ways foundation damage occurs. If you notice any of these issues, you should make an effort to contact a reputable foundation repair company. These knowledgeable employees will analyze your foundation situation and determine the best course of action for you and your family.
Foundation Settlement Issues In Sherwood Forest
Foundation repair in Sherwood Forest homes usually deals with the idea of foundation settlement.
Foundation settlement refers to the downward movement of a building from its original position. This generally occurs when the soil around your house has materials that contain voids and is subject to deterioration. These open spaces in the soil allow the foundation to sink further and further into the ground, resulting in an uneven plane and serious damage to the foundation. If you notice a crack about a quarter inch wide, or several smaller cracks within the ceilings, walls, or foundation slab, you should contact a foundation repair company immediately.
The Concerns With Hydrostatic Pressure Around Your Home
Another common issue that results in foundation damage is the abundance of water around your property. This is usually attributed to a poor drainage system and needs to be corrected as soon as you can. If not addressed, excess water will accumulate around your home, creating foundation problems due to hydrostatic pressure. Hydrostatic pressure refers to water pressing against the basement walls, causing the weight that's against the walls to exceed its capacity. This results in the bowing and buckling of your basement walls. With so many bodies of water surrounding the area, the need for foundation repair in Sherwood Forest homes has become somewhat of a common occurrence. If you are experiencing similar issues in your Sherwood Forest home, don't worry, there are a number of solutions that you can use to remedy this problem. Hydrostatic pressure can be addressed in a number of ways, including steel beam foundation reinforcement, carbon fiber fabric, helical anchors and wall anchors. Each solution has its pros and cons, so the best way to figure out what you need is to contact a foundation repair expert. These people will examine your Sherwood Forest home, figure out the amount of damage done, and determine the best solution moving forward.
Make The Right Choice For Foundation Repair
As stated before, Sherwood Forest is a glorious and exclusive community located along the Severn River. Because of its exclusive nature, it may be hard for a foundation repair company outside the state to fully understand the geography of the area, and come up with a solution that is guaranteed to work on the first try. With this in mind, foundation repair on Sherwood Forest homes should be done by a company that is local, reputable, and knowledgable on all there is to know about foundation repair in Sherwood Forest and the rest of the state of Maryland. If you're experiencing foundation issues in your home, make the right choice, and contact our family-operated and well-praised business today.