Flooded Basements Comes With The The Spring Thaw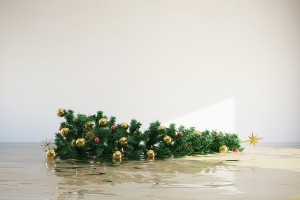 Whoo! Maryland is finally warming up, and Baltimore is seeing daily temperatures in the mid-60s to 70s. Soon, spring thaw will be here in full bloom, and then comes summer!
Most folks in Maryland and around the local area have been looking forward to the thaw for some time now. However, the threat of wicked weather isn't over with the thaw.

The change of seasons can, in fact, bring a one-two punch to your basement that might lead to flooding. As snow and ice melts, it can saturate the groundwater and make it more likely that small leaks will turn into big ones.
Likewise, there's also the rains to consider:
Heavy rains can combine with landscaping issues to create groundwater saturation.
It's easy for drains and gutters to get clogged when rains are heavy, worsening the issue.
Large rain storms can seem to strike "out of nowhere" throughout much of the season.
With all that in mind, it's important to recognize the structural risks that warmer weather can contribute to and to take action right away, while it's still an easy fix with an inexpensive price tag.
At AA Action Waterproofing, we strive to make sure that you always get the best price for our services. However, even with all our experience, it's simply more expensive to work on a basement that has already flooded versus one that you are waterproofing in advance!

"Spring Forward" On Your Basement Waterproofing To Avoid Flooded Basements
While you can always call AA Action Waterproofing for trusted and reliable services, the best time to take action is now. The longer you wait, the more likely it is that an issue will take place — and that could be costly, inconvenient, and expensive.
Winter and spring are the two riskiest seasons when it comes to basement waterproofing, and you may not even realize that your own basement is at risk. Luckily, you have help from the pros to identify the issues and resolve them quickly.
It begins with a free estimate, and there's never any obligation, so you have nothing to lose.
Want to get started? Need to find out more? No matter what your project entails, AA Action Waterproofing is here for you. Call or email us today for all of your needs in the world of flooded basements.
This entry was posted in Water Damage on March, 18, 2015