Don't Wait Rainy Season To Get Your Basement Waterproofing Done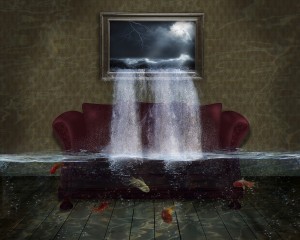 As a homeowner, you have many different things to be concerned about. It seems like there's always something demanding your attention, whether it happens to be a small "do it yourself" project or a major investment. When it comes to basement waterproofing, it's easy to imagine that it's one of those things that you can put off.
Unfortunately, many people don't get the chance to look into the matter until something reminds them — like a neighbor's home becoming flooded.
Don't wait until the rain starts: That could significantly complicate the process of getting your basement waterproofed. The fastest and least expensive route is to do it in the fall, before any weather that might impact your basement is likely to occur.
Rain Isn't The Only Threat When It Comes To Maintaining A Dry Basement
There are two major ways that a basement can become flooded:
Sudden weather events, such as storms, that cause a major influx of water in a short time.
Slower events caused by the environment, such as encroachment of humidity or ground water.
While you should definitely take steps to avoid the first kind of flood, it's the second kind that can catch you off guard — and the conditions for a flood could already be in motion right now.
Homeowners typically don't find out if their basement is really ready for heavy weather until the weather starts — instead of paying for repairs, get your basement waterproofed today to be sure. It's faster and easier.
AA Action Waterproofing Is Always Ready To Help You With Your Basement Waterproofing
In the rainy season, it can be much more difficult to waterproof your basement. More to the point, though, by the rainy season, it could be too late — you could be dealing with a flooded basement that may have long lasting consequences for your entire home.
Don't wait until the rainy season causes you problems! Whether you're in Maryland, Washington DC, Northern Virginia, Delaware, Pennsylvania, or New Jersey, we can assist you right away. Our experts are fast, courteous, and professional.
It's easy to get experts in basement waterproofing to come visit your home. In rain or shine, we're here to help. Just call or email our team today and we'll be glad to discuss your needs. Got a flooding emergency? We're always ready to go, anywhere in our expansive service area.
This entry was posted in Basement Waterproofing on October, 06, 2014