Basement Waterproofing Owings Mills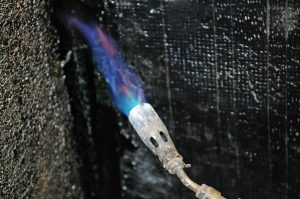 Located just northwest of Baltimore, Owings Mills has historically been seen as no more than one of the numerous bedroom communities surrounding the city. In the last decade, however, Owings Mills has reinvented itself into an attractive startup incubator, boasting diverse neighborhoods, year round cultural and recreational activities, one of the highest concentrations of young professionals in the country, and, of course, the headquarters of the Baltimore Ravens.
Despite the setbacks of the Great Recession, Owings Mills still remains a growing neighborhood that continues to attract new residents. With new residents, the housing market in Owings Mills continues to grow.
Whether you own a home or are thinking of buying one, basement waterproofing in Owings Mills is one of the best ways to protect the largest investment asset in your life. Owings Mills, like much of the mid-Atlantic region, is subject to unpredictable precipitation during the winters and summers. Winter blizzards and summer hurricanes can dump an incredible amount of water in the area in a short amount of time.
Normally, the water drains away, no harm no foul, but on certain properties, the water can stay in the soil and pool near your foundation. Eventually, it will find its way into your basement, through cracks and gaps in the foundation, or even straight through the foundation walls.
Water Damage In Your Basement
Water leaking into your basement can cause much more than a little property damage. Yes, furnishings, carpets, and drywall are all at risk when there's water in your basement, but it can also cause incredibly extensive and potentially harmful damage to your home itself if it is not dealt with in a timely manner.
• Mold – A moist, dark, cool basement is the ideal environment for mold to take hold. Mold lives on dead organic materials, such as wood and drywall, which are found in abundance in most basements. The spores and toxins released by molds can cause serious respiratory problems in otherwise healthy individuals, and exacerbate symptoms of those with allergies or asthma.
• Structural Damage – Water near your foundation causes the soils around it to expand and contract around your foundation. Under certain conditions, this shifting can cause your foundation to shift and sink as well. Enough movement, and you may start experiencing structural damage to your home.
AA Action Waterproofing Services
AA Action Waterproofing has been specializing in mold remediation and basement waterproofing in Owings Mills and the mid-Atlantic for over 28 years. We have encountered and fixed just about every type of problem that can possibly be encountered due to a leaky basement.
In our experience, there are three primary causes of a leaky basement:
• Condensation – Sometimes a leaky basement is not a leaky basement at all, but condensation. When warm humid air hits the cool walls of your foundation, the water vapor condenses back into liquid water and pools in your basement. A condensation problem is a relatively easy fix, but it will likely require ongoing vigilance on your part to ensure your basement stays dry.
• Runoff – This is likely the biggest source of problems in Owings Mills. Runoff is essentially rainwater or melting snow that fails to drain away from your foundation properly. Runoff that doesn't drain away eventually finds its way into your basement through cracks and gaps in the foundation.
• Subsurface water – This is usually a problem for properties built on high water tables, but it's essentially a situation in which the soil near your foundation is always saturated with water.
Depending on the cause of your problem, AA Action Waterproofing provides cost-effective solutions and top quality service and workmanship.
About AA Action Waterproofing
AA Action Waterproofing is a family owned and operated business serving the mid-Atlantic area including Maryland, D.C., Northern Virginia, Pennsylvania, New Jersey, and Delaware. We have been protecting homes in the mid-Atlantic for over 28 years, and we have never encountered a basement or foundation problem we couldn't handle.
We take the utmost pride in our work. Unlike some other companies that provide basement waterproofing in Owings Mills, we don't use any subcontractors to ensure that only the best quality workmanship and materials are used on our projects. We are fully licensed, insured, and bonded, and our work comes with a lifetime warranty.
If you need basement waterproofing in Owings Mills, call AA Action Waterproofing for a free, no-obligation inspection and estimate today.