Basement Waterproofing Langley Park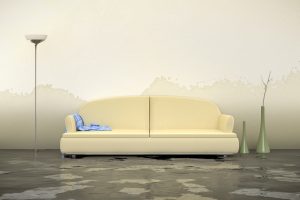 Situated inside the Capital Beltway, Langley Park is home to more than 18,700 residents and also to a long history filled with culture and pride. With a close proximity to the University of Maryland and as part of the Enterprise Zone of Prince George's County, there is plenty to see, do, and experience in the area.
But it's not easy to enjoy everything the region has to offer when you're dealing with an issue in your home. Basement waterproofing Langley Park homes is something we take pride in, and something that can have a direct impact on the overall health of your home – and even on the health of your family.
Why Do You Need Basement Waterproofing?
Basement waterproofing Langley Park homes is just what it sounds like – a process our team uses to protect your basement from flooding or from any moisture at all finding its way into the areas it shouldn't be.
By using a combination of interior and exterior treatments like waterproofing sprays, interior encapsulation, and drainage solutions, we can provide you with the dry basement that your home deserves. But why is basement waterproofing Langley Park homes so important? Take a look at some of the key reasons:
• It saves you money. Waterproofing costs much less than repairs on structural elements like framing, which can rot if exposed to too much moisture. And things like mold remediation and removal are even more expensive. But by waterproofing your home, you avoid the need for these expensive repairs.
• You protect your belongings if you store anything in the basement. Moisture can quickly damage a lot of stored items, but by blocking all moisture from entering the home you keep your items safe.
• You also protect your family. Mold growth can lead to major health issues – especially respiratory problems. Waterproofing your basement lets you rest easy knowing that your home and your family is safe from this problem.
• You improve potential property values and increase liquidity in your home as well. A home inspection is required for most loans or to resell your house, and if mold is present or moisture issues, the value can be greatly reduced.
In short, basement waterproofing Langley Park homes is something that offers a lot of benefits to homeowners who choose to do it, and you can't afford to overlook it if your home needs it.
Do You Need Waterproofing?
You know the importance of Basement waterproofing Langley Park homes, but do you know whether or not your home is in need of it? Here are a few signs that it's worth thinking about.
• You see obvious standing water or water dripping down walls
• You smell a moldy, damp odor in the basement or crawlspace
• You notice mold growth occurring anywhere – walls, floors, or celling
• Your concrete walls or floor have areas that are darker than others – these dark spots are moisture seeping in, and shouldn't be present. They'll be more noticeable after a rain or thaw.
Also, if your home hasn't had waterproofing done on it in the past or if you're unsure of the waterproofing history of your home, letting our team conduct a basic, no-obligation inspection is something that's well worth doing.
Trusting The Pros
Langley Park residents are proud, and have a DIY ethic for most things around their home. However, basement waterproofing Langley Park homes is something that shouldn't be handled on your own. The reason is simple – the process is far too complex and involved, and even acquiring the right materials and tools is out of reach for most. A waterproofing job could include:
• Diagnosing the problem
• Installing external drainage solutions
• Grading work
• Applying spray on waterproofing solutions with additional barriers outside
• Interior encapsulation of the crawlspace or basement using new barriers
• And more
In short, just understanding what steps are needed to correct your problem can be complicated. Actually taking those steps is more involved than many realize.
However, for the pros, it's just another day at the office. Our team has a long history of helping Langley Park homeowners get the dry basements and crawlspaces that they deserve. If you're noticing that a problem may be present, we can help with a free, no-obligation inspection and estimate. This is the first step towards a drier basement and better peace of mind.