3 Common Causes Of A Flooded Basement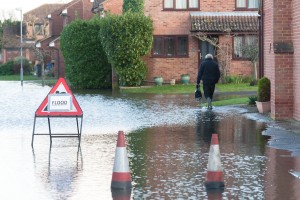 Flooded basements are expensive, devastating, and a big headache, but one question that we get at AA Action Waterproofing pretty often is "Why does my basement flood?" Basement flooding can be caused by a whole myriad of reasons, but we want to outline a few of the most common in the Maryland region, and what we may be able to do to stop it from happening to you.
3 common causes of a flooded basement are:
Poor location – A poor home placement location is a highly common cause of a flooded basement, and this occurs when the home is built on a portion of property with unfit drainage and a propensity for pooling. After a rain, if the land around your home collects puddles or pooling, this could be a sure sign of why your basement floods as well. At AA Action Waterproofing, we can alleviate this cause by installing drainage around your home so water can flow away from your structure safely.
Cracks in foundation – Foundation cracks can allow water to seep in rather easily, and this is another highly common cause of basement flooding. Large enough cracks can bring in quite a bit of water, and we at AA Action Waterproofing can fix this cause as well. By repairing your foundation and its cracks, and inspecting your foundation for damage, we can help you to keep the water out.
Poorly installed drainage – If the drainage system in your basement or around your home was poorly installed, it may not work to keep the water out and away from your home, causing this to be another leading cause of basement flooding. We can help to fix your drainage and make sure everything is running properly so you can avoid finding your basement taking on water.
If your basement floods, you don't have to simply sit back and deal with the consequences. By calling us at AA Action Waterproofing today, we can address any basement flooding concerns you may have, and allow you the dry and safe basement you've always wanted!
This entry was posted in Water Damage on August, 27, 2015