A Closer Look At Foundation Repair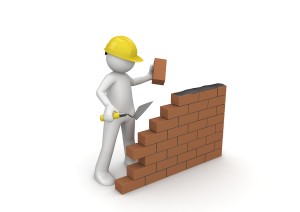 Homeowners in Maryland need to take a lot of different steps to keep their home protected and safe. That can mean a lot of different things, but here at AA Action Waterproofing we've seen firsthand just how important it is to pay attention to your foundation and keep it in the best shape possible.

First, it's worth understanding why foundation repair is so important. The simplest explanation is that repairing any damaged areas in the foundation will prevent larger problems from occurring. Potential issues that can come from even small hairline cracks in your foundation include:
Moisture finding its way into the basement and creating an environment that facilitates the growth of mold and mildew.
Small cracks can draw in moisture which can freeze over winter, leading to expanding moisture that increases the size of the cracks, which in turn leads to larger leaks during the spring.
Moisture in the basement can also cause rot to occur, creating expensive repairs that you shouldn't have to deal with.
With 3 to 4 inches of rainfall monthly during the spring in Maryland, your basement can soak up a considerable amount of moisture that can lead to the problems above and more. To save money and avoid higher repair costs, it's a good idea to take time to repair cracked foundations and to waterproof them fully.
The process is fairly simple to understand, too. Here's a basic look at what you can expect to happen when you call in the pros to fix your foundation for you.
First, an assessment of the property is performed. This identifies cracks and damaged areas in the foundation as well as other potential waterproofing risks – things like lack of waterproofing, poor drainage, or improper grading.
Cracks are filled and patched using the most modern materials available. These new materials actually flex and shift with the concrete during temperature changes, ensuring that the repairs stay in place and seal the basement properly.
A new waterproofing membrane is applied over the entire foundation to finish the process and encapsulated it. This membrane keeps the basement dry and free from any moisture content.
Your waterproofer could suggest additional steps such as grade work to slope the property in a way that sends moisture away from the basement walls, but the three steps above are the real keys to success in a foundation repair project. If you've been ignoring your basement walls, it's time to give them more attention.
This entry was posted in Foundation Repair on May, 12, 2015