4 Ways To Maintain Good Drainage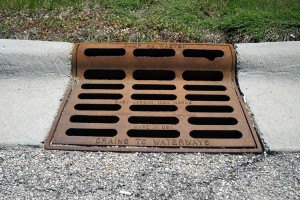 Water is one of the great mechanisms of change in the world. Water can carve massive canyons out of solid rock, and it can drop loads of sediment that fill in valleys and expand deltas. Plants and animals thrive in the presence of water, and without it you're left with nothing but an empty desert.

However, while water may be responsible for great works of natural beauty, homeowners usually don't want it to carve their houses into new shapes, and so modern buildings are designed to keep water as far away from the interior and the foundation as possible. Here are a few important ways you can make sure that water is keeping a respectful distance from your residence:
Keep your gutters clean. The system of gutters along your roof aren't there to keep rain from dripping onto your head when you leave the building, they're designed to draw water away from the sides and base of your house where they can seep into the foundation.
Keep your window wells clean. Every window built at or below ground level has a window well, and in every window well is a pile of gravel with a drain pipe hidden underneath. Ordinarily, rain will drain through the gravel and through the pipe to keep water away from the window, but gravel pit can become clogged by too many fallen leaves or other debris, or the pipe can fill with silt. If that happens, water can build up in the well and get into the basement through the window.
Make sure the ground falls away from the sides of the building. The gradient doesn't have to be much, but ideally the slope of the land should encourage rain to move away from your house and not towards it.
Keep the basement drain clear. Every modern basement has a floor drain somewhere, and it's meant as a last defense against flooding or other such situations. However, like any other pipe, it can't work if it's clogged.
If one of your drainage systems has stopped working properly or else you'd like to install some preventative measures, you should contact a waterproofing contractor local to your area. For instance, AA Action Waterproofing is local to Maryland, DC, Pennsylvania, New Jersey, Delaware, and northern Virginia. If you live in the area, we'll gladly put our 27 years of experience to work to repair and protect your home.